Roscoe Central School recently introduced a classroom without walls.
Well, actually exterior walls surround most of the space, but the floor is grass and the ceiling is the sky.
The concept of the outdoor classroom began about a year ago, said second grade teacher Donna Greenthal.
With COVID still impacting schools, the RCS Health and Wellness Committee was brainstorming ways to improve the learning environment for students.
Taking the classroom outside "was a logical choice," said Greenthal, who is former adviser of the committee, which is funded by Sullivan 180.
"Getting kids outside is important," Greenthal said.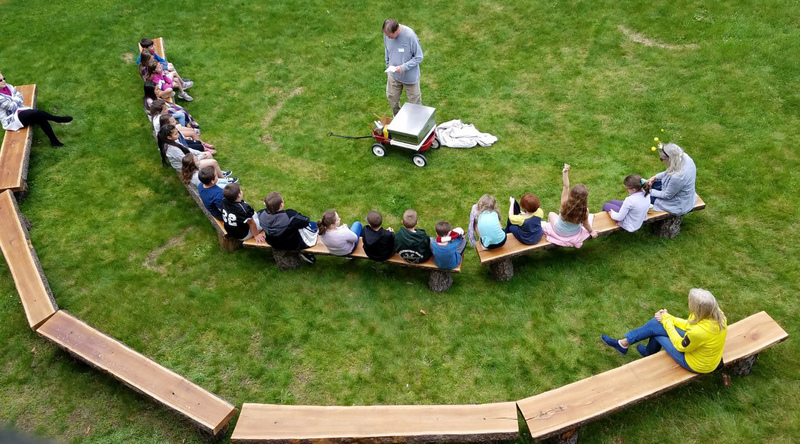 Sullivan 180 provided a grant for an outdoor storage building to keep supplies, but the seating was an all-volunteer effort. Matt Dahlman provided the materials, built the two sets of curved benches designed by Greenthal, and installed them.
The area, set in an alcove outside of the school near the playground, is secluded enough to be an ideal for an outdoor learning environment
Evan Bowers, a Roscoe native and first-year teachers aide at the school, now leads the Health and Wellness Committee.
"The outdoor classroom for me is important because it can get the students in a different environment to learn," he said.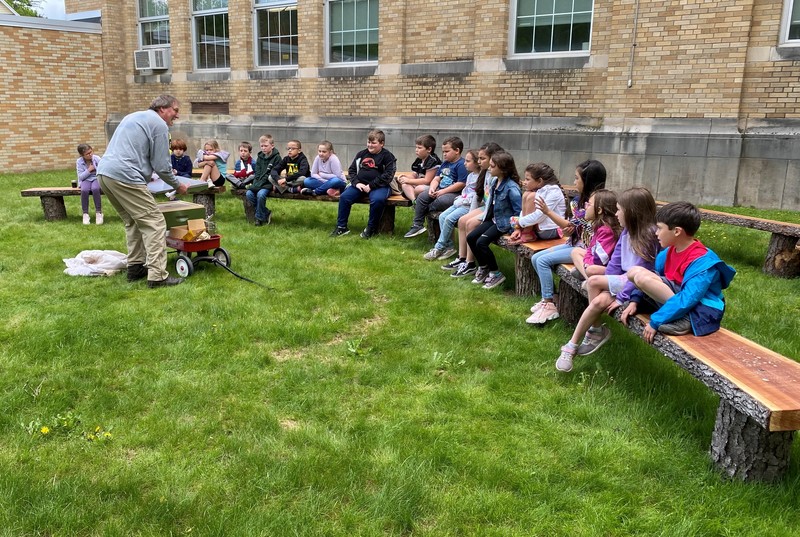 Recently, two local beekeepers used the space to offer second-graders a lesson on bees, hives and the honey making processes.
This was something that couldn't have comfortably been done inside a classroom, Greenthal said.
The classroom, which went into service this spring, is still growing.
Organizers are working on stocking the storage building with materials that may be needed or requested by teachers using the space. Providing some shade is also on the group's radar. Umbrellas or a sail are being considered, Greenthal said.
The classroom's use is open to all, and because it is still new, scheduling a time isn't a problem. RCS Principal Janice Phillips has materials classrooms can use for the outdoor classroom, Bowers said.
"We are thrilled to be working collaboratively with Sullivan 180 and we eagerly embrace the philosophy and goals of empowering a healthier generation," Phillips said. "We are excited to see our outdoor learning space grow and our students be provided with expanded opportunities to explore and make healthy choices in their lives."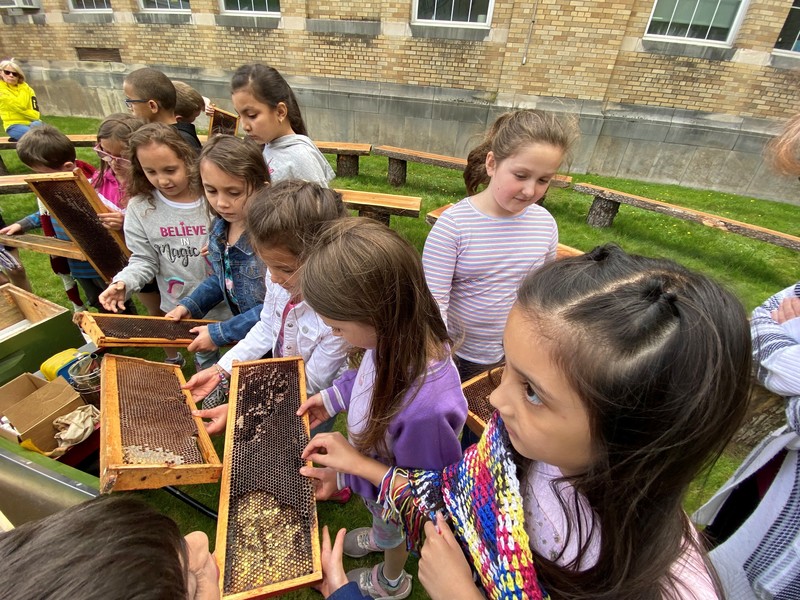 As the students begin to use the space, more formal scheduling may be put in place and put it on the classroom schedule, Bowers and Greenthal said.
And if the students' reaction is any indication, the classroom will be used more.
"The kids love being outside and learning," Greenthal said.
"The reaction from the students and teachers, from what I heard so far," Bowers said, "have been all positive and fun ways to teach the kids in a different atmosphere."